Saturday, April 27, 2019 | A benefit gala for Pius X High School
For 34 years, BOLT (Building Outstanding Leaders Today) has supported the Pius X High School mission and has worked to Restore All Things in Christ by financing capital improvements, which maintains affordable tuition for all students and their families.
---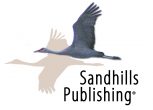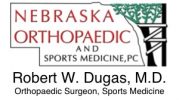 Action Plumbing, Heating & AC Inc.
Ameritas Life Insurance Corporation
Arbor Industries
Butherus Maser & Love Funeral Home
Cheever Construction
City Bank & Trust
Clark Architects Collaborative
Cline, Williams, Wright,  Johnson & Oldfather L.L.P.
Cornhusker Bank
Crete Carrier Corporation
Custom Machine & Design Inc.
Bill and Diane Ellerbee
Endacott, Peetz & Timmer
FACTS A Nelnet Company
First National Bank
Glass Edge
Hampton Enterprises | Properties & Construction
HBE Becker Meyer Love  LLP
Kidwell
Lincoln Internal Medicine Associates
Manzitto/Red Door Realty
Midwest Bank
Midwest Tile
Miller Seed
Olsson
Perry,  Guthery, Haase & Gessford, PC
Phil Boucher, M.D. | Pediatrician at Lincoln Pediatric Group
Pinnacle Bank
Raising Cane's
Sampson Construction
Seward Turkey Enterprises
Sid Dillon Buick Nissan Hyundai Saab
Slim Chickens
SolutionOne
Sutton Dermatology + Aesthetics
The Clark Enersen Partners
Trinity Oaks A Pride Homes Development
U.S. Bank
UBS/Greg Ernst and Steve Burt
Union Bank and Trust
Vacek Family Dentistry
Vector Structural Design
West Gate Bank   
Wells Fargo
When:
Saturday, April 27, 2019
5 p.m. Mass (optional)
6 p.m. Cocktails and Silent Auction
7:30 p.m. Dinner, Live Auction and Lottery
10 p.m. After Party
Where:
Pius X High School
6000 A Street
Lincoln, Nebraska
Attire:
Black Tie Optional
Questions?

BOLT Executive Committee
Fr. James Meysenburg
Kathryn Bergen
Courtney Johnson
Steven and Anjilynn Antonelli
Brent and Tammy Bunz
Jeff and Crissy Chadwick
Pat and Wendy Goracke
Pat and Sarah Hodge
Matt and Tracy Kleinschmit
John and Jody Olsson
Mark and Cindy Schilmoeller
Damian and Liz Shotkoski
Matt and Teresa Springer
Ryan and Shelly Theil