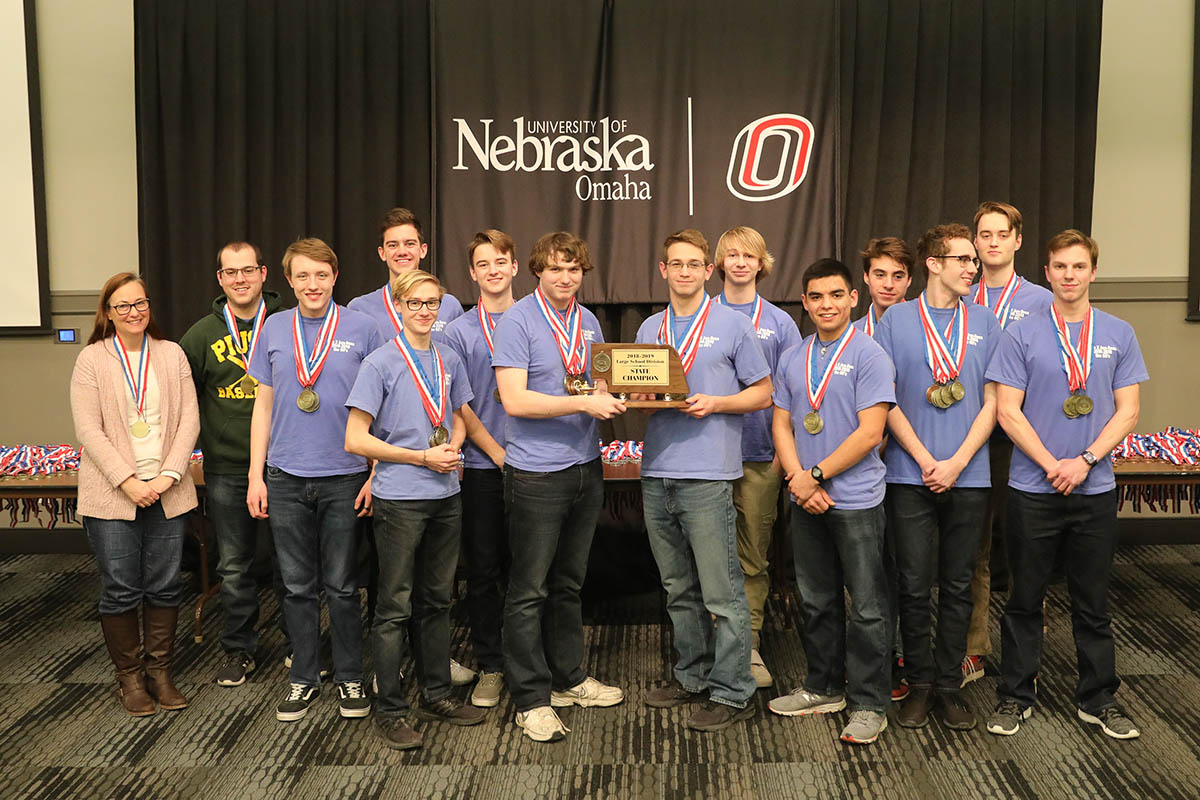 Pius X Academic Decathlon Coaching Staff
Ann Kotopka-Head coach / Art, Language & Literature / 1987 Pius graduate
Alec Hain-Administrative head and assistant coach / Social Science, Economics / 2011 Pius graduate
Jean Timmerman-Music / 1988 Pius graduate
Ben Kotopka-Science / 2009 Pius graduate
Margaret Kaiser-Woodward-Math
Fr. Steve Mills-Speech, Interview
What is Academic Decathlon?
Academic Decathlon is an accelerated and intensive year-long course of study in science, social studies, math, English (literature, critical reading, and writing), art, music, speech and economics. A new theme focuses the study each year, so a student may take this course more than once. Students are encouraged to participate in at least one scrimmage the first semester. A select group of twelve students will compete in Regional, and if successful, State, and possibly National Competitions. Because students in Academic Decathlon must come from three academic levels (A, B, and C or below) as determined by selected portions of their GPA, students of varying ability and grade will be in class together. Grading standards for this course are adjusted for grade and ability. Summer reading is encouraged.
2018/19 Team
Honor Students:
Thomas Kotopka, Isaac Kramer, Andrew Kotopka, Kolbe Villa
Scholastic Students:
Max Doty, Brandon Birch, Wally Langdon, Gabriel Clark
Varsity Students:
John Michael Hewitt, Kellen Knotwell, Sam Noel, Logan Uttecht
Alternates:
Andrew Kotopka, Sam Noel, and Gabriel Clark
2019 State AcaDeca Photo Gallery
AcaDeca hosts positive events for younger students
Academic Decathlon hosted two events for 5th-8th graders this August to help fund their fall trip to San Francisco. Students played all kinds of games including Ultimate Tag, Mafia, Texas Hold 'Em, Knockout, watched an outdoor movie, learned line dances, and just had fun hanging out with friends.