600 games of Pius X football
Friday's football game is the 600th varsity football game in the history of Pius X High School! The Thunderbolts have won 63 percent of their football games.
Pius X students in AP Physics (PACE) and Accelerated Physics participated in the 26th annual Pius X Machine Contest based on the Rube Goldberg Machine Contest.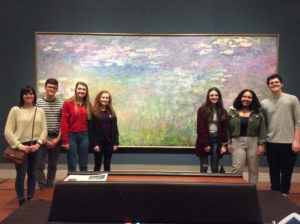 A joint group of 36 students from the Academic Decathlon Program and AP Art History took a trip to Kansas City this weekend to visit
Story by Layla Nguyen Snow and ice was not enough to stop the Pius X Ministry Team from hosting its first Restore on February 27.