Friends of Pius X Weekend
2018 Distinguished Stewardship Award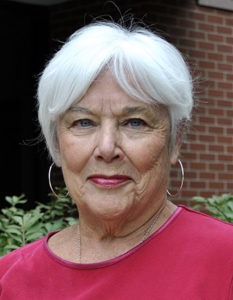 During the annual Friends of Pius X Reception in August, Sally Burt will be honored as a Distinguished Steward of Pius X.
Burt's faith is also evident, as Jane Connealy stated: "Sally's approach to writing emerges from the same well as her teaching which is the well-spring of her faith. She teachers from her whole experience as a person of faith and a child of God."
2018 Oustanding Alumni Award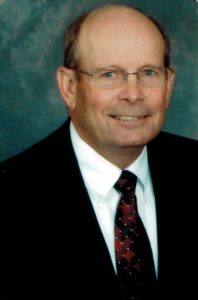 Bernie Rempe will be given the Pius X Outstanding Alumni Award during the annual Friends of Pius X Reception in August.
Bernie's daughter Angela shared, "Even through his retirement he has continued to serve in many roles at Pius X. He is truly vested in the growth, improvement and success of Pius X High School."

2018 Athletic Hall of Fame Inductees
Friday – August 3, 2018
4-7 P.M. ThunderBOLT Fun Run Packet pick up in the Pius X Commons
Saturday – August 4, 2018
7:45 A.M. – 8th Annual ThunderBOLT Family Fun Run at Holmes Lake Park to include a 1 mile Fun Run/Walk or a 5K Run. We encourage all ages and no running experience required.
Prizes will be awarded for top 3 male and female 5K winners, age divisions, the class with the most participants, and to the most outrageously dressed runner showing their green and gold Thunderbolt spirit.
4 P.M. – Reunion Mass

5 –  7 P.M. – All Honor Year Reunion
"Party in the Hallways!" – Hosted by Pius X High School/Alumni Department. Join us for drinks, food, fun photos, music, and a stroll down memory lane!
Sunday afternoon/evening – August 5, 2018
2-4 P.M. Friends of Pius X Appreciation Reception to honor our 2018 Outstanding Alumni honoree Bernie Rempe and our Distinguished Stewardship honoree Sally Burt.
Reception 4:30 p.m. / Ceremony 5:30 to 7 P.M. Athletic Hall of Fame Ceremony to induct our 2018 class of athletes and teams
For more details and information, please e-mail our Kathryn Bergen or call 402-488-1046.