It's another great day to be a Bolt!
Beyond the game-winning basketballs and go-ahead goals and gold-medal performances, there is the glory of using your God-given and nurtured athletic talent.
Pius X High School offers 19 sports over three seasons. Playing sports has many benefits, including learning the value of hard-work, teamwork, sportsmanship and discipline.  Our athletic coaches encourage students to play multiple sports throughout the school year for health and strategy benefits.
**Physicals required for all sports
All students that wish to be involved in ANY sport (19 Pius X sports in addition to Cheer & Dance) need to have a physical on file in order to participate. In order to be valid for the 2018-19 school year, the physical must have been taken on May 1, 2018 or later.  Get this important requirement completed EARLY and then turn in a copy of your physical to the main office.
Download Sports Physical Form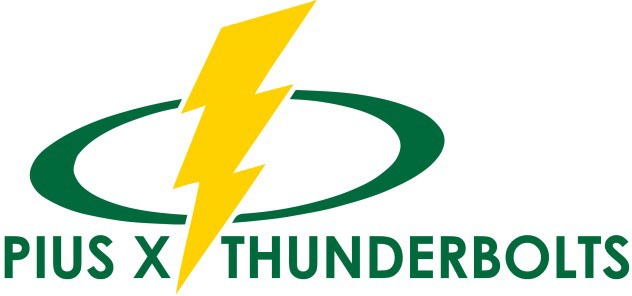 The Birth of the 'Bolt
"All of a sudden all of us in the car focused in on a force of nature to properly let everybody know the force of the student body of this new school. No, not "thunderhead," that just did not sound right – but, THUNDERBOLT – that had a great sound to it."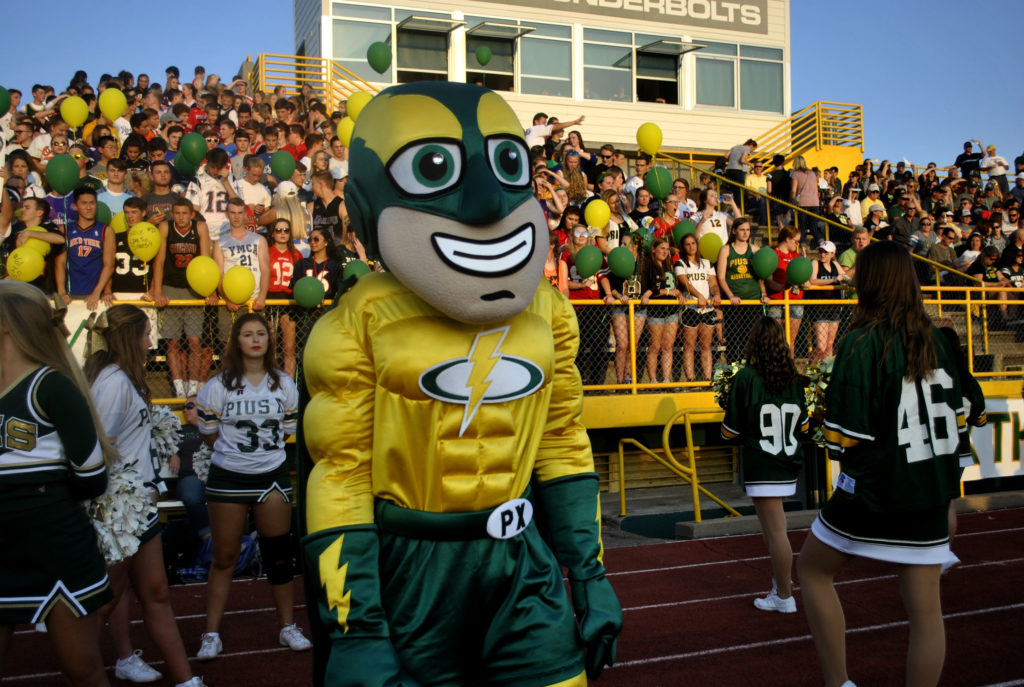 Theo the mascot
Theo the Thunderbolt has been given an upgrade. The ThunderBOLT Fun Run committee – helped by staff, volunteers and students – guided the design process, and Theo made his initial debut at the August 2017 ThunderBOLT Fun Run!
How to refer to our school
Pius X High School has established brand guides to consistently identify our school, logo and teams. Out of respect, we ask all individuals and organizations follow these basic guidelines. See our complete brand guide.
Our official name is Pius X High School (please remember to include the 'X'). All references (first, second and beyond) shall include Pius X.
When speaking, the 'X' is pronounced 'the Tenth,' and NOT as merely 'X'. This represents our namesake saint, Pope Pius X (as he was the tenth pope with the Pius name).
Our official mascot is the Thunderbolts.
Our official logo is picture at right. The only color change option is to gray/black/white when necessary.