X-Change: Student Newspaper
The Xchange is the student newspaper at Pius X High School.
New editions are published monthly during the school year.
The Pius X Rolling Thunder Marching Band made history on Saturday, Oct. 20 when they concluded their season with a clean sweep.
The Student Council put on its annual food drive from Oct. 9-Nov. 2. The council plans, organizes, advertises and conducts the food drive every year.
The Red Sand Project challenges people to think about and act against the vulnerabilities that can lead to human trafficking.
Cox then used a stop watch to measure the amount of time that each design took, and he graded each project based not only on how close they were to one minute, but also on the creativity of the design.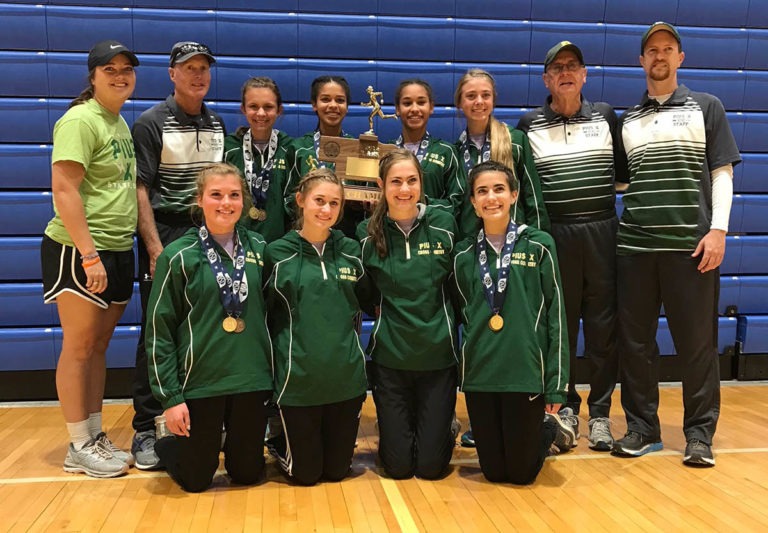 The Pius X girls cross country team won State for Class B. This was the first state win for the Pius X girls team since 2014.
Pius X track and field and cross country runners will feel a difference while practicing on the new O'Boyle track.
Growing up in Nebraska, many young athletes look up to the Huskers with the dream of one day wearing the Nebraska jersey, but it is limited to a select few.
The boys varsity picked up their 13th win in Pius X history with the victory at the Class B state tennis tournament Oct. 12-13.
Spectrum performers stress to their audience that anyone can make an impact. Spectrum show choir had their first competition at Peru State College.
The month of November is the time of NaNoWriMo, which means National Novel Writing Month. During November, if someone takes on the challenge of NaNoWriMo they try to write 50,000 words in the span of 30 days.
This trip is different because students are required to audition to be a part of a chorus with limited spots, rather than having it open for the whole choir department to go.