Teacher Trivia ... with books!
Can you pick out the two truths and one lie in our Teacher Trivia? Play along by click on an item to enlarge the picture.
Librarian: Erin Willis

Hours
Monday: 8:40 a.m. – 4 p.m.
Tuesday – Friday: 7:30 a.m. – 4 p.m.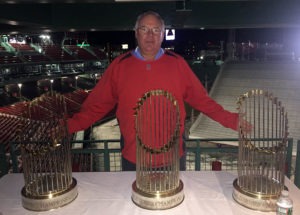 Red Sox baseball scout leads Petersen '78 to many fields around country Fred Petersen is a 1978 graduate of Pius X High School. What is
Melissa Ohden's story isn't just about one life. It involves her mother, grandmother, nurses, kids, strangers, estranged family, her abortionist. And the delivery of God's grace and love.
Today was Apply2College Day where Pius X High School dedicates the library, computers and iPads, counselors and even college admissions staff to help our students through the online college application process.