Chapter 2: Every Book Its Reader
I am proud to say that Pius X Students are readers! Students have been searching, browsing and finding books both for class and for entertainment.   Some of the popular titles so far this year include:
Connecting books with readers is a core principle of library service and it is my favorite aspect of this profession. S.R. Ranganathan's Third Law of Library Science is "Every Book Its Reader", which can be similarly expressed as "for each item in a library, there is a reader who will find that item useful."
Some popular titles have found many readers, but other books in the library might have 1
reader in a decade, or once every 34 years. For example: The Russians: How they Live and Work by W. H. Parker.  The borrowing history of this book dates back to 1973 and, in its 45 years of life, has been checked-out only 7 times.  But for the 7 students who needed to access this book, it was on the shelf, waiting to be found and read!   This book, and other titles that have a small set of readers, are as valuable to a library collection as popular titles with wide readership.  The broad selection of books available in the Pius X library makes the collection relevant to readers with a variety of interests and specific research requirements.  But many of these books have been on the shelves for years, waiting to be discovered.
Visit the library and browse the collection; the books are here to be found by readers!
Librarian: Erin Willis

Hours
Monday: 8:40 a.m. – 4 p.m.
Tuesday – Friday: 7:30 a.m. – 4 p.m.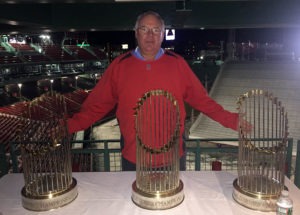 Red Sox baseball scout leads Petersen '78 to many fields around country Fred Petersen is a 1978 graduate of Pius X High School. What is
Melissa Ohden's story isn't just about one life. It involves her mother, grandmother, nurses, kids, strangers, estranged family, her abortionist. And the delivery of God's grace and love.
Today was Apply2College Day where Pius X High School dedicates the library, computers and iPads, counselors and even college admissions staff to help our students through the online college application process.