Fall 2018 Student-Athlete Recognition Ceremony
Ten student-athletes honored for committing to play a sport in college
Parents – Cory & Jenni Christiansen
Collegiate Sport – Volleyball
College Choice – Fort Hays State University – Hays, Kansas
Conference Affiliation – Mid-America Intercollegiate Athletics Association
Division – NCAA Division II
Area of Study – Nursing
Honors
3-year Varsity Volleyball Letter Winner
Class A State Volleyball Tournament Runner-Up – 2018
Class A State Volleyball Tournament Quarterfinalist – 2016, 2017
All-City 2nd Team – 2017
Academic All-State
National Honor Society
Pius X Honor Roll
Parents – Chris & Lara Collins
Collegiate Sport – Women's Soccer
College Choice – Nebraska Wesleyan University – Lincoln, Nebraska
Conference Affiliation – American Rivers Conference
Division – NCAA Division III
Area of Study – Pre-Health / Nursing
Honors
Varsity Soccer Letter Winner
National Honor Society
Pius X Honor Roll
Pius X Outstanding Drawing Student Award
Pius X Outstanding College & Career Writing Student Award
Parents – Rodney & Christine Gabel
Collegiate Sport – Volleyball
College Choice – University of Nebraska-Lincoln – Lincoln, Nebraska
Conference Affiliation – Big Ten
Division – NCAA Division I
Area of Study – Medical Field
Honors
3-year Varsity Volleyball Letter Winner
Class A State Volleyball Tournament Runner-Up – 2018
Class A State Volleyball Tournament Quarterfinalist – 2016, 2017
All-State Honorable Mention
AAU All-American
Pius X Honor Roll
Parents – Dave & Mikayla Humm
Collegiate Sport – Volleyball
College Choice – Fort Hays State University – Hays, Kansas
Conference Affiliation – Mid-America Intercollegiate Athletics Association
Division – NCAA Division II
Area of Study – Biology
Honors
3-year Varsity Volleyball Letter Winner
Class A State Volleyball Tournament Runner-Up – 2018
Class A State Volleyball Tournament Quarterfinalist – 2016, 2017
Class A All-State 2nd Team – 2017
AAU Nationals – 5th (2017), 10th (2018)
Under Armor All-American Volleyball Nominee – 2018
Parents –
Scott & Denise McLain
Collegiate Sport –
Volleyball
College Choice –
Queens University of Charlotte – Charlotte, North Carolina
Conference Affiliation –
South Atlantic Conference
Division –
NCAA Division II
Area of Study –
Business
Honors
3-year Varsity Volleyball Letter Winner
Class A State Volleyball Tournament Runner-Up – 2018
Class A State Volleyball Tournament Quarterfinalist – 2016, 2017
Class A All-State Honorable Mention
National Honor Society
Pius X Honor Roll
Parents – Steven & Amy Mitchell
Collegiate Sport – Swimming
College Choice – University of Nebraska-Omaha – Omaha, Nebraska
Division – NCAA Division I
Conference Affiliation – The Summit League
Area of Study – Biology / Pre-Med
Honors
Nebraska State Swimming Championships

2016 – State Finalist in 200 IM & 100 Back
2017 – State Finalist in 200 Medley Relay, 100 Free, 100 Breast, 400 Free Relay
2018 – State Finalist in 100 Free, 200 Free Relay, 100 Breast, 400 Free Relay

Club – Sectional & National Team Member
National Honor Society
Academic All-American 2nd Team
Academic All-State
Pius X Gold Honor Roll
Pius X Senior Class Vice-President
Parent – Sara Hansen
Collegiate Sport – Softball
College Choice – Mount Marty College – Yankton, South Dakota
Conference Affiliation – Great Plains Athletic Conference
Division – NAIA
Area of Study – Exercise Science with a Minor in Psychology
Honors
2-year Varsity Softball Letter Winner
Class A State Softball Tournament 3rd Place – 2017
Varsity Soccer Letter Winner
Pius X Honor Roll
Parents – Brian & Michelle Thavenet
Collegiate Sport – Women's Soccer
College Choice – Nebraska Wesleyan University – Lincoln, Nebraska
Conference Affiliation – American Rivers Conference
Division – NCAA Division III
Area of Study – Nursing
Honors
2-Time Varsity Soccer Letter Winner – 2017, 2018
Varsity Cross Country Letter Winner – 2018
National Honor Society
Pius X Outstanding World History Student Award – 2017
Pius X Honor Roll
Parents – Jim & Linda Tucker
Collegiate Sport – Softball
College Choice – University of Nebraska-Omaha – Omaha, Nebraska
Conference Affiliation – The Summit League
Division – NCAA Division I
Area of Study – Biology
Honors
4-year Varsity Softball Letter Winner
Class A State Softball Tournament 3rd Place – 2017
Class B State Softball Tournament Qualifier – 2016
Class B All-State Honorable Mention – 2016, 2018
Class A All-State Honorable Mention – 2017
2-year Varsity Basketball Letter Winner
National Honor Society
Academic All-State
Pius X Honor Roll
Parents –
Scott & Lori Vancura
Collegiate Sport –
Volleyball
College Choice –
Benedictine College – Atchison, Kansas
Conference Affiliation –
Heart of America Athletic Conference
Division –
NAIA
Area of Study –
Athletic Training / Physical Therapy
Honors
2-year Varsity Volleyball Letter Winner
Class A State Volleyball Tournament Runner-Up – 2018
Class A State Volleyball Tournament Quarterfinalist – 2016, 2017
National Honor Society
Pius X Gold Honor Roll
Ten student-athletes from Pius X High School were recognized for having committed and signed to play a sport in college.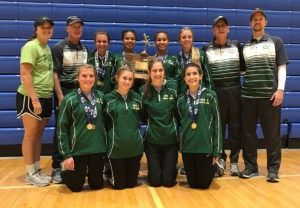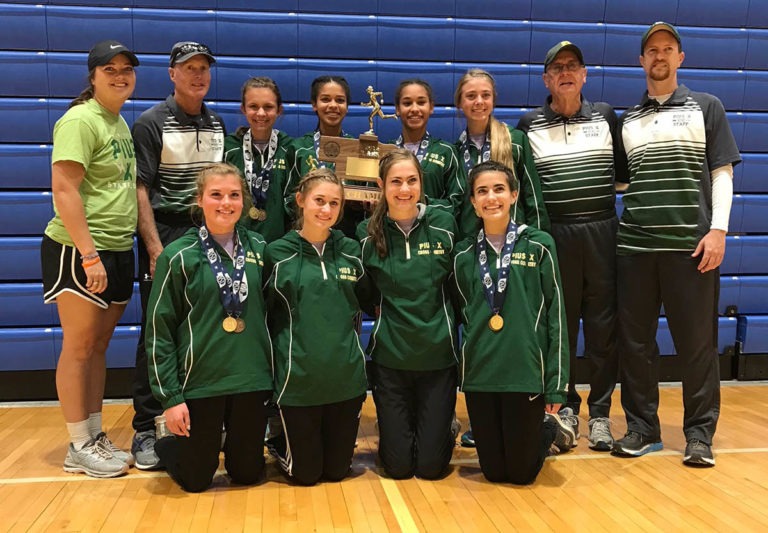 The Pius X girls cross country team won State for Class B. This was the first state win for the Pius X girls team since 2014.
Pius X track and field and cross country runners will feel a difference while practicing on the new O'Boyle track.
Students in Don McKee's Advanced Mechanical Design were ready to test their catapult designs after weeks of careful designing and planning.
Pius X had a whopping 20 students participate in the National Novel Writing Month this year.
St. Nick at Night Latest Stories