Bolts add to sportsmanship conversations at new HAC event
Student-athletes from Pius X High School attended a new event as part of a new conference.
Pius X has officially joined the Heartland Athletic Conference and will start competing in its events this fall. Earlier this week, student-athletes attended a sportsmanship-themed event at Lincoln North Star High School.
Student-athletes from each of the conference's 11 high schools broke off into smaller group to discuss topics related to sportsmanship, covering topics such as on-the-court moments to themed dress-up ideas for student sections.
Pius X is now joined with these other high schools in the HAC: Fremont, Grand Island, Kearney, Lincoln East, Lincoln High, Lincoln North Star, Lincoln Northeast, Lincoln Southeast, Lincoln Southwest and Norfolk.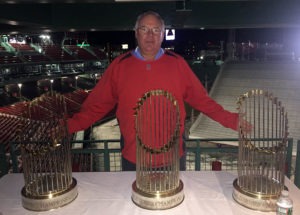 Red Sox baseball scout leads Petersen '78 to many fields around country Fred Petersen is a 1978 graduate of Pius X High School. What is
Melissa Ohden's story isn't just about one life. It involves her mother, grandmother, nurses, kids, strangers, estranged family, her abortionist. And the delivery of God's grace and love.
Today was Apply2College Day where Pius X High School dedicates the library, computers and iPads, counselors and even college admissions staff to help our students through the online college application process.