Teacher / Staff Wish List
Athletic Department
– iPad for Personal Trainer – $500
Library
– Focal Point Display – – $1,099
– Revolving Multimedia Display – $739
– S Configuration Soft Seating – $13,000
Journalism/Yearbook
– Nikon D7000 camera + Nikon 55-300 lens – $1,000
Math/Business
– Funds for summer work on curriculum development – $100/day/person; $1,400 total
– Class set (30) of TI-84 calculators – $3,570
– Class set of iPads – $13,500
– Digital curriculum materials for Dave Ramsey's program – $2,700
– 15-30 Apple Stylus pencils – $99/stylus
Technology
– New Monitors (10) – $300/monitor
– Speakers for Class Projectors (50 classrooms) – $1,500
– Tablets for Substitute Teachers – $5,000
Vocal Music
– Shure Wireless Mic System and traveling package – $2,500
– Zildjian Cymbal package for choir drum set and travel cases – $1,200
Please contact the Development Office at 402-488-1046 to make a donation or email Courtney.johnson@piusx.net. Checks can be made out to Pius X High School. Thank you!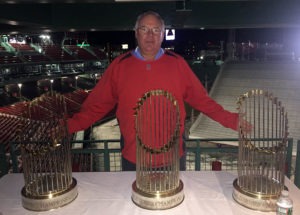 Red Sox baseball scout leads Petersen '78 to many fields around country Fred Petersen is a 1978 graduate of Pius X High School. What is
Melissa Ohden's story isn't just about one life. It involves her mother, grandmother, nurses, kids, strangers, estranged family, her abortionist. And the delivery of God's grace and love.
Today was Apply2College Day where Pius X High School dedicates the library, computers and iPads, counselors and even college admissions staff to help our students through the online college application process.