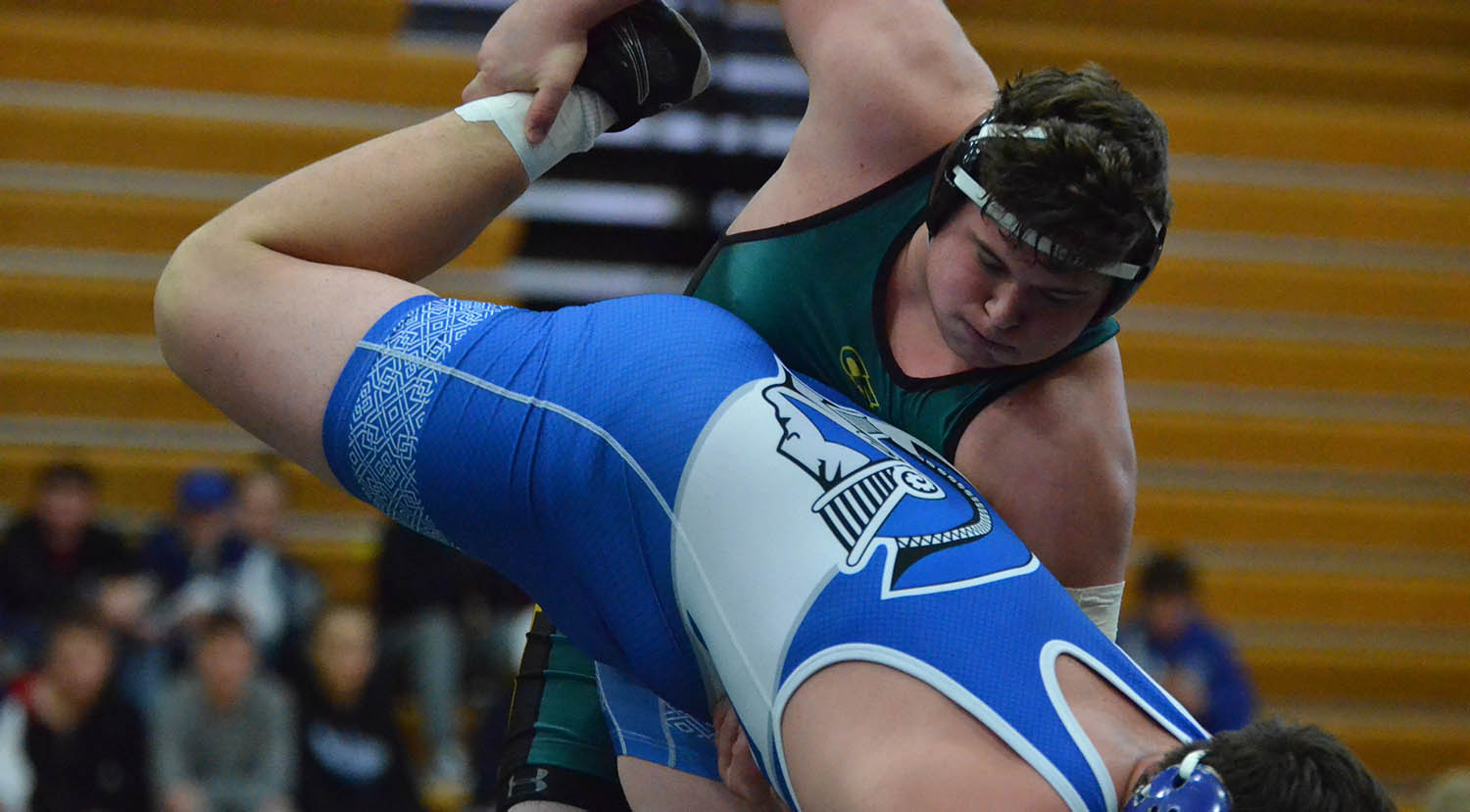 Jerry Clinch
Head Coach
Assistant Coaches
Adam Kerr
Jesse Andres
Matt Graeve
Duane Reiber
Nik Boes
Parents meeting: Tuesday (Nov. 13) 6:30-7 pm in the Pius X commons If you cannot make it, please email the coach.
Green Gold Dual on Tuesday, Nov 27th at 630pm in the commons
Things you need and need to know for practice
1. Must have a current physical and Concussion test done or you cannot practice!
2. You cannot miss any practice, wrestling is a commitment!
3. Must have clean workout cloths everyday! t-shirt, gym shorts, (no boxers), sweatshirt and sweatpants (we sometimes run outside).
4. Towel and our Soap!
5. www.thunderboltwrestling.info – calendar for practice and completion schedule.
6. Wrestling Shoes! Knee Pads, mouth guards, headgear
7. Extra conditioning applies to all excused and not excused missed practices ( a lot more for not excused)!
8. Practice time is 340pm-600pm on regular school days!
9. You must shower at school after every practice!
10. You must stay out of trouble!
11. You must listen and obey parents, teachers, and coaches!
12. You must pass your classes!
13. You must practice like a Champion to become a Champion!!!!!
Pius X has had six individual wrestling champions:
1979-Ken Rosburg, B185
1998-Paul Kastl, A189
2002-Isaac Gengler, A160
2004-Jaymes Kastl, A189
2006-Michael Seidl, A215
2012-Jared Nickman, A160
Top team finishes at state:
1961 – B 10th 
1986 – B 10th
1999 – A*4th
2000 – A 9th
2001 – A 7th
2003 – A 9th
2006 – A 9th
2009 – A 8th
2014 – A 10th
District Champions      B1974, A1997, A2000, A2001
District Runner up       B1977, A1999